Sailing Ship tree house
Dreaming over the water – always six inches air under the keel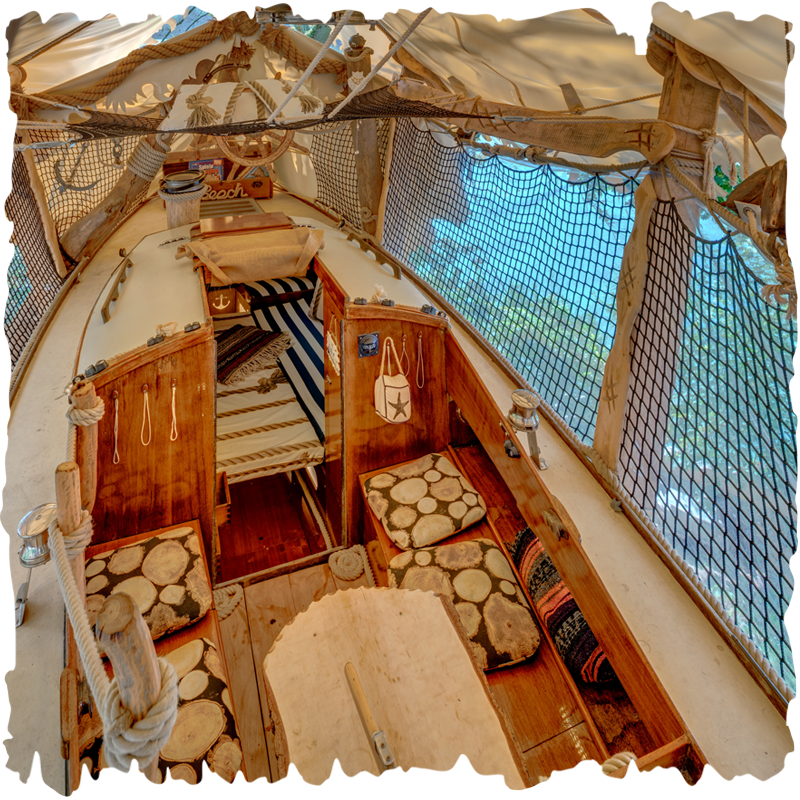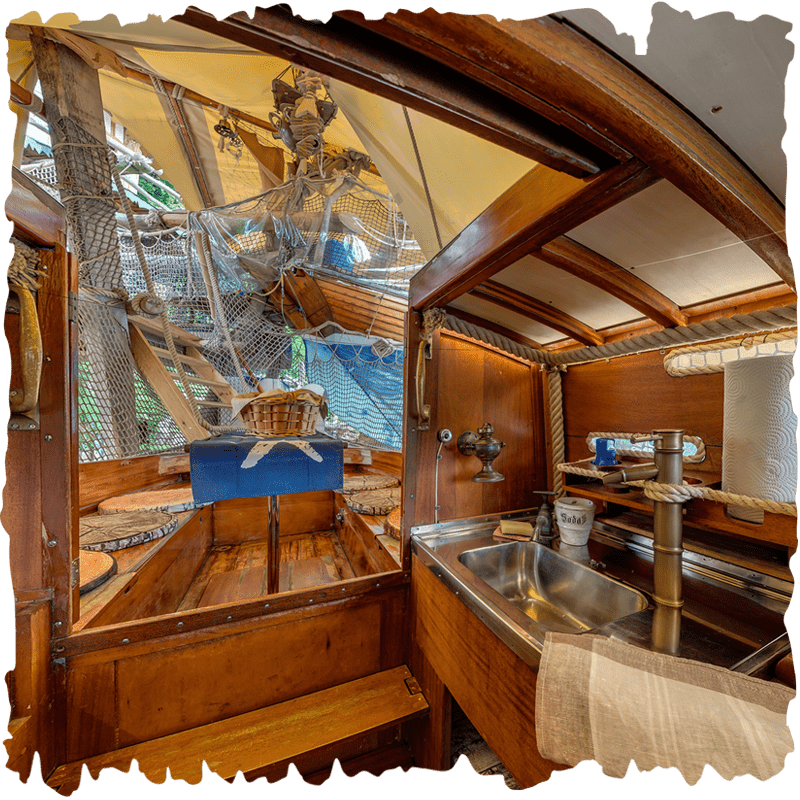 The 50-year-old Baltic Sea boats are floating 4 meters above the lake shore and are connected by a bridge.

Dimensions:
Finnish Folkboat 7x2m, total: 14sqm
Swedish King cruiser 6x2m, total: 12sqm
In the summer months you can eat, read & relax in the hammock on deck. Below deck is a mini caboose (coffee board) and two separate berths (on request, these can be connected with a cuddly bridge). On cool days you can close the Scots. A fan heater provides comfortable warmth.
Occupancy: up to 2 persons 195, – € / night, up to 2 children each 35, – € per night

Breakfast basket (to order & pay locally):
15, – € per adult, 10, – € per child under 10 years

Self-catering is possible in the tree house tavern
Bring along: Sleeping bag or cuddly duvet, pillow, towels & a dose of curiosity, collection object like shells for the beach bar