Barrel Tree House
Dreaming under trees – in the forest fairy barrel a round thing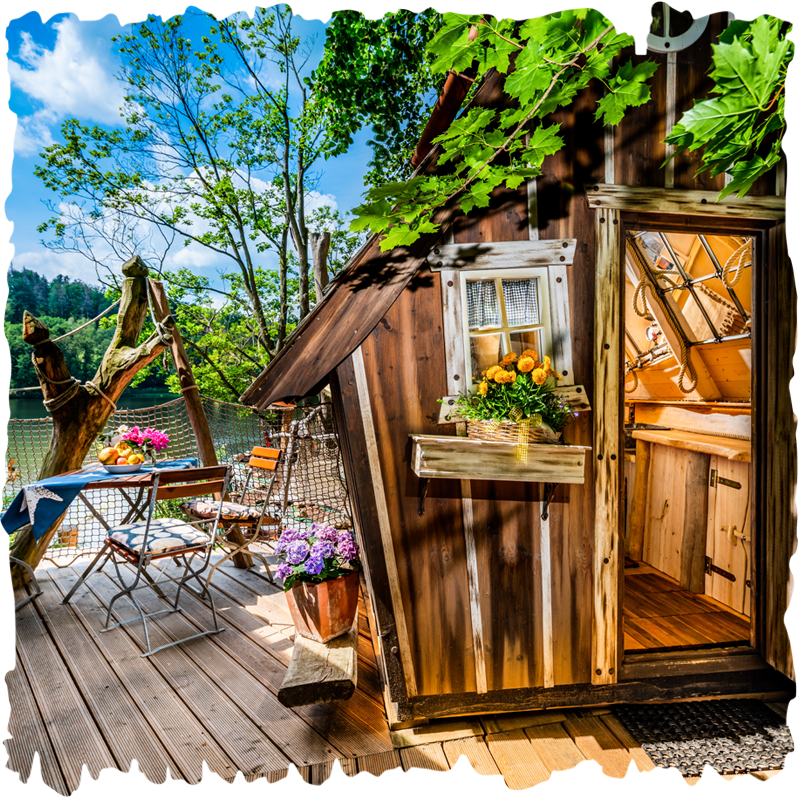 The barrel tree house is fixed
Dimensions: 5 x 3 m, total: 14 sqm a bedroom and a kitchen-living room are separated from each other. Living area with birch wood table-fridge & coffee corner, sleeping area 2 beds with connecting pad for cuddle fans/family-child, own sun terrace with lake view, own forest bathroom with shower & toilet as well as air conditioning.
Occupancy: up to 2 persons 270,-€ per night, one additional person up to 1,40 m: 45 € per night

Bread roll service:  5,-€ per person
 Self-catering possible in the tree house tavern
To bring: Sleeping bag or blanket, sheets, pillow, towels and a portion of curiosity.
Parking card: own car parking space per house directly at the entrance gate 12,-€